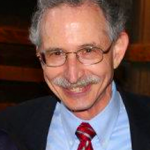 Alan M. Lagod has been practicing criminal law since 1976. After graduating first in his class with Highest Honors from Golden Gate School of Law, Mr. Lagod served for five years as an attorney in the Santa Clara County Public Defenders Office. In that capacity he defended hundreds of clients ranging from sexual assaults, robbery, burglary, fraud, arson, domestic violence, and narcotics to driving under the influence and juvenile offenses.
As a Public Defender, Mr. Lagod gained deep insight into the courtroom skills and legal strategies deployed in both the prosecution and defense of criminal cases. After distinguishing himself for five years as a Public Defender, Mr. Lagod opened his private law practice in 1981. As private counsel he continued to represent clients charged with all varieties of criminal offenses expanding to also include white-collar crime.
Mr. Lagod is also sought-after as an instructor and speaker. He has taught juvenile law, and has lectured on a wide variety of subjects. His expertise and achievements have earned him the highest rating in legal ability and ethical standards through the peer review process managed by Martindale-Hubble. He has also been named in Northern California Super Lawyers for a number of years.
If you have any questions or desire a legal consultation contact Alan through the information on his contact page.