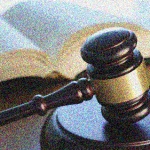 A proven advocate, Alan Lagod represents clients charged with a wide range of offenses: from serious felonies including white-collar crimes to misdemeanors including DUIs, domestic violence and juvenile matters. Awarded top ratings by his peers and leading legal organizations (including Martindale Hubble and AV Preeminent), Mr. Lagod ranks among Best Lawyers of America, Top Lawyers of San Francisco, for many years has been ranked as among Super Lawyers of Northern California and has been named as a 2018 Northern California Best Lawyer.
35 years' experience in Santa Clara County and the Bay Area
Mr. Lagod's extensive knowledge of criminal justice is combined with his exceptional trial skills. His resolute commitment to the rights and interests of his clients is demonstrated not only in court, but also in his personal service and availability to his clients. For additional information: Contact Mr. Lagod.